Today's wonderful story starts with a simple act of kindness, and through "coincidences" results in an amazing story of healing. I hope you enjoy reading it. I was blessed to live it.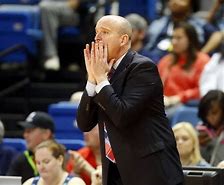 An Act of Kindness: I live in a state consumed with football. I was raised in Kansas where basketball is the dominant sport. Basketball remains my first love.
During basketball season, coaches seldom let personal matters interfere with practice or games. Usually it has to be a major tragedy, like a death in the family, before a player can be excused from his or her obligations. Knowing most coaches are reluctant to excuse players for personal matters, I was particularly touched when our former coach, Mathew Graves, excused one of his best players from the first day of a road trip. The player missed the game preparation but was there for game day.
The player had tragically seen his father killed when he was young. With no father available, his sister asked the player to walk her down the aisle at her wedding. Coach Graves let him miss the game preparations to walk her down the aisle.
If you do not know coach's expectations—I assure you—such an act of kindness is noteworthy.
A BIG Coincidence: The player involved was kind enough to visit me when I was recovering from my stroke. For my recovery I was blessed to be in a very aggressive rehab program for 50 days. I was carried in and walked out (very slowly!!!). I had physical, occupational and speech therapy several hours each day. The young athlete visited me during one of my physical therapy sessions.
I had a regular team of therapists, but often would be assigned a different one. The day of his visit I had a new therapist. I did not know her.
After the athlete left, I told my therapist: you would probably not understand this, but that young man saw his father killed. I was intending to tell her the story of his sister's wedding.
Before I could ge into that story, with emotion in her voice and eyes, she assured me she would understand.
Early one morning, her husband had gone out to his car to go to work. He found two young men stealing from his car. He was retired military and confronted the young men. One of the young men shot him. He returned to the house and died on the kitchen floor. The therapist and her young son witnessed his death.
I was stunned. What are the odds a new, unknown therapist would have those experiences and be assigned to me the same day as a player with similar experiences would visit?
The story gets more touching.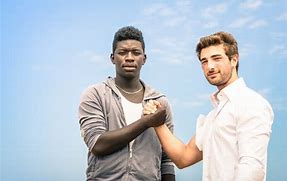 Acts of Love and Great Character: My therapist was deeply concerned. She was white and the two young men who killed her husband were African-Americans. She worried her son would grow up prejudice because of the incident. She showed great strength of character in wanting healing.
Her son loved basketball. When I explained the situation to the player, he arranged for the son to attend a game and befriended him. He showed great strength of character in his kindness to the boy. It took great strength for a black young athlete to reach out in that way knowing the race of the young men who killed the father. It took strength for the son to accept the gesture.
The player wants to be a medical doctor. I believe anyone with his heart and character will make a good one. I hope he achieves his dream.
The son now has a chance to live a live free from hatred. I am thankful for the physical therapist, her son, and the player. Their strength brings hope into our needy world.
The incredible story brings hope to me for the continuing hand of God in our world.
Until next week,
Peace
Jerry