I spent time this week in Nashville with my brother. He is mentally strong but physically weak. His family continues to surround him with love. Thank you for your continued thoughts, prayers and best wishes.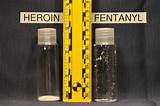 My recent blog on fentanyl struck a chord with several people. A former student and good friend wrote a powerful letter in response. My blog today is that remarkable heartfelt statement.
Dear Jerry,
Thank you for addressing the opioid epidemic in your latest Proverbial Student Blog. For me, the epidemic has a very personal meaning. You once asked me to feel free to comment or criticize your blog and tonight I am compelled to reach out to you, not with a criticism but with an extended comment……
As you know, our son died of an accidental overdose (fentanyl) almost two years ago and is one of the 100,000 overdose deaths you cite in your blog. I thought it would be helpful to mention a few other details about the hard drug epidemic that more and more families are facing.
The epidemic is raging across the country and now affects all social classes and people from all walks of life, not just the poor or those from dysfunctional families. Those most vulnerable struggle with depression, anxiety, or ADHD.
With the exception of the family survivors of suicide, the family survivors of those who have died by drug overdose have a much more difficult time with the grief process when compared with parents who have lost children by other means. The stigma, guilt, and shame attached to substance abuse often leaves parents and other family members stuck in the grief process, isolated behind a wall of silent shame. I ask myself every day, what did I do wrong as a father? How could I have raised a child who became addicted to drugs? Why couldn't I save him? I failed him. When added to the overwhelming feelings of loss for our child, the additional guilt is excruciating.
Additionally, because their family member's substance abuse problem involves hard drugs like heroin and methamphetamine, the family has invariably also been traumatized by the ravages of their loved one's addiction. Personality changes in the addict, homelessness, and multiple involvements with the legal system beset family members with overwhelming anxiety, fear for the loved one's life, and confusion about what is happening. Life itself becomes surreal.
Our son struggled with addiction for a decade. He went to Boston for a dream job as a psychology assistant to the VA Hospital research program. There, he got exposed to heroin. It was four years before we knew it and between then and his death he went to rehab seven times. As a psychologist, I have a subspecialty in addiction. I utilized every resource and gathered the advice of multiple addiction specialists. Our entire family was involved in weekly family therapy for three years to help him and to help us. But in the end, Alanon is right: We didn't cause it. We couldn't control it. And we couldn't cure it.
We miss him more than words can express. I know that you know about this too, from your own loss and grief over your dear daughter. He helped many people get sober and we still hear from them with thanks and love in their hearts and this helps us immensely. It is our everlasting tragedy that we couldn't help our son and that he died before he could help himself. If you think it will help, feel free to revisit this subject in a future blog and feel free to use any part of this email that you think appropriate. Most of all, thank you again for writing about the opioid epidemic and helping to raise people's awareness.
Love you, professor!
What a powerful statement of the reality faced by so many who find themselves in this horrible problem. I hope his message increases understanding. I thank him for sharing.
Peace
Jerry