A joy filled birthday. My intention is to keep Advent a season of Joy. I had a very joyous birthday. It began with a funeral. I know it is hard to consider but I attended a funeral and felt joy.
The celebration was for a 90+ year old African American woman who was a member of our church. She earned her Batchelor's degree in music and her life was filled with song and joy. She shared her talents as a teacher with hundreds of students. To see and hear her friends and family talk about her made it impossible to not feel joy.
Then, of course, there were the birthday greetings from so many friends. I was deeply moved to think of the range of friends and family who remembered and took the time to offer their good tidings. Many of you did and I thank you one and all!
The evening was topped off by a dinner with our son Shane and his wife Sherrie. The only drawback to my joyous birthday is the need to lose some weight.
Turning 80 has a lot of weight but much of it is the joy of a long, good life.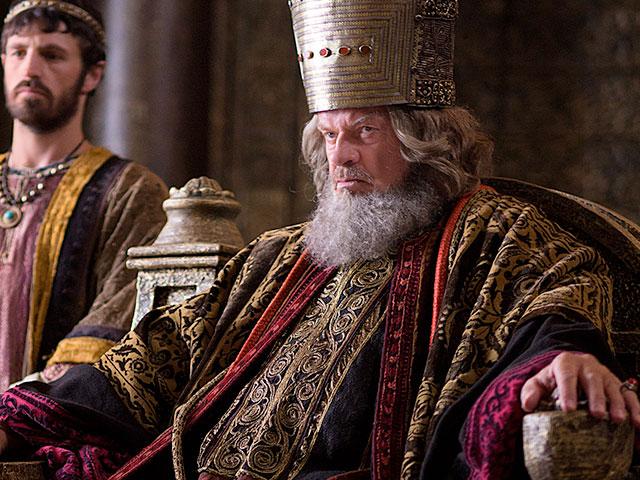 King Herod and his angels. Continuing on a fun note, here is an actual incident that happened a few years ago.
For several years, our church had a live nativity scene. We expanded it to walk through several Biblical scenes. Every year I sat in a big chair wearing a robe and a crown and played the evil King Herod.
One crisp December evening, the young daughter of a good friend came out to visit with me. When she sat down, I asked her, "Do you know who I am playing?" She replied "Yes, you are King Herod."
I then asked "Am I a good king or a bad king? She quickly replied, "You are a bad king."
The she got a puzzled look on her face and asked, "How can a bad king have angels? I do not understand how a bad king can have angels."
Now it was my turned to be puzzled. "What do you mean?" I asked.
She responded "You know in the carol – Hark the Herod angels sing." I smile every time I think of that story.
The gift of being asked. Our preacher is having cataract surgery and asked me to fill in on the second Sunday in January. The request fills me with joy. I am always honored when people trust me to preach. I particularly appreciate the request because I always learn from the experience.
As I have aged, I have come more and more to appreciate the importance of being a life-long learner. I am so glad to still have a mind that is capable of learning. I do not learn as quickly and my short-term memory has its' moments, but to keep learning is to be alive.
My fear. When I preach or do the liturgy, my biggest fear is not the speaking part. My biggest fear is the sound-control people will forget to cut my microphone when we begin singing. I am a terrible singer. However, I was reminded how deeply I feel and enjoy music, especially during the Advent season.
Sunday, we went to a musical performance at our neighbor's church. She sings in a choir of over 100 people. The performance included a full orchestra and some incredible tableaus. I was very moved by the service. I was tapping my hands and feet. I was moving my head. Then I looked around. Everyone was sitting perfectly still. At first, I felt uncomfortable, Then I decided the feeling was joy and I felt privileged to be a part of the activity.
Christians are in the middle of Advent. Hannukah starts on the 18th of December. We are in a special time of the year. I hope everyone can experience the joy of music in this special season.
Good News
Heartwarming
Home Depot Employees Come Together To Return Lost Envelope Full Of Cash (sunnyskyz.com)\
National Guard Brings Santa To Frigid Alaska Village To Surprise Kids (sunnyskyz.com)
Taco-Bout-Joy's Flooded with Customers After Viral TikTok Video (today.com)
Incredible story
Woman kidnapped 51 years ago reunites with family via DNA testing (today.com)
Peace and joy!!
Jerry